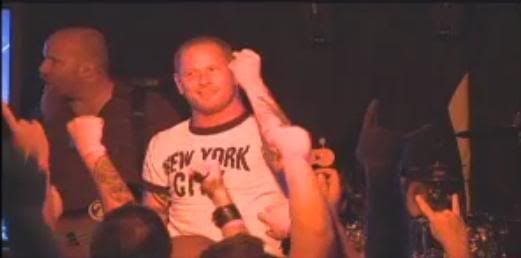 En la noche del lunes, Stone Sour celebró su fiesta de lanzamiento de Audio Secrecy, nuevo álbum, con un concierto abierto a los primeros 100 que llegaron al estudio en Nueva York.
El espectáculo fue transmitido en vivo por la página web oficial de la banda, llegando a más de 5500 usuarios ver de forma simultánea.
La banda tocó algunos de los clásicos, un cover y cuatro canciones del disco nuevo. A continuación el setlist:
Audio Secrecy (intro instrumental)
Mission Statement
Reborn
Made of Scars
Say You'll Haunt Me
Come What(ever) May
Bother
Miracles (Acustico)
You Got Lucky (cover Tom Petty & the Heartbreakers)
Through Glass
Your God
Digital [Did You Tell]
Get Inside
Hell & Consequences
30/30-150
En el sitio
USTREAM
está disponible la grabación del show.
Para los que no lo vieron en directo o desea revisar, el reproductor que esta a continuacion: